We view investing as a journey and not simply a destination. Successfully navigating investment goals requires an understanding of one's location on that investment journey and is typically the first step in the planning process. Working with an experienced investment professional serving as a guide can help define your current situation, goals, and feelings.
Once understood, you can then decide the appropriate strategic, tactical, and liquidity needs required to balance your investments and lifestyle needs.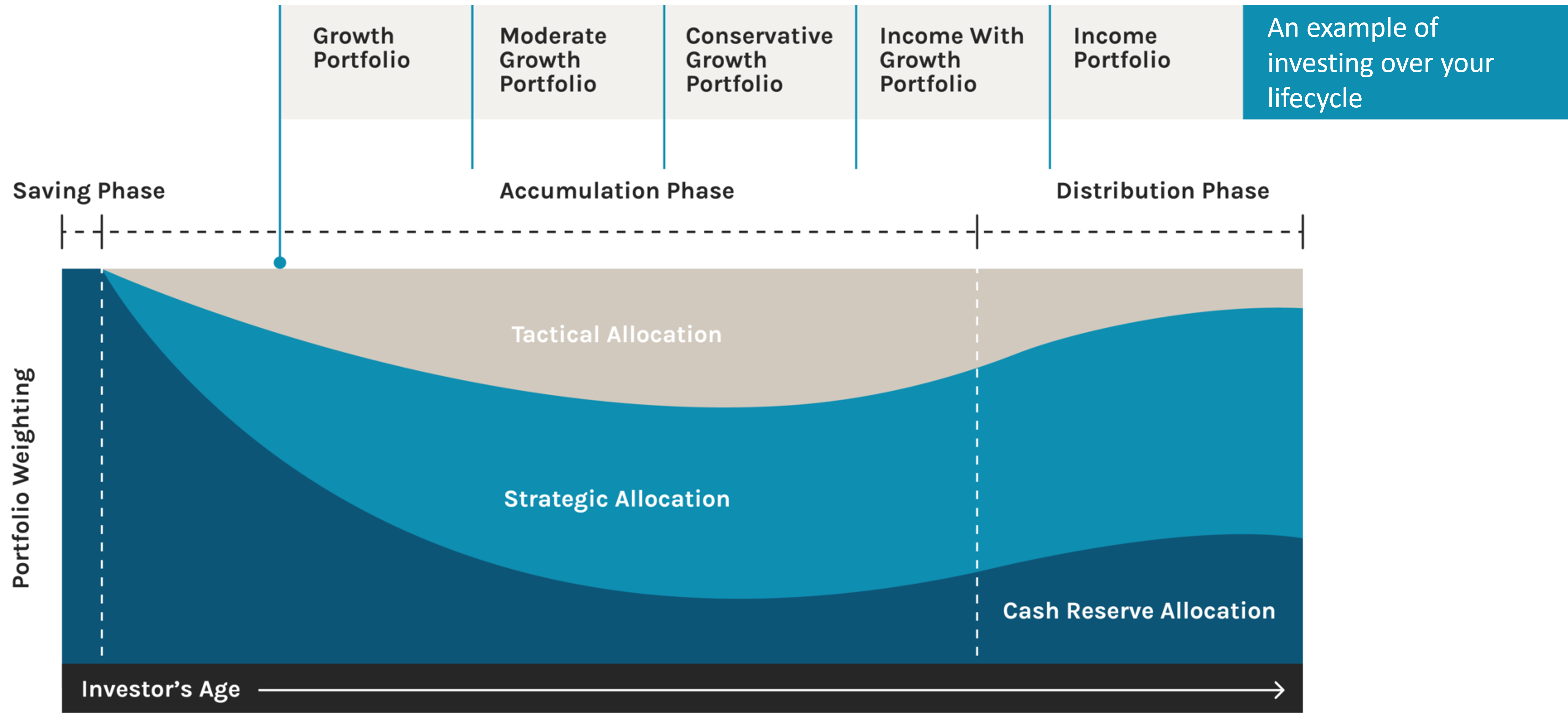 The chart above is an example of a journey an investor might take over the course of their lifetime. Higher cash positions are often needed early to fund growth, the purchase of a home, as well as other children and family obligations. Later in life, more income oriented and stable investments are used to preserve savings and enjoy life with a lower tolerance for risk.
We provide a suite of investment vehicles designed to fulfill the implementation phase of a financial plan and meet an investor's objectives and risk tolerances at various points along their investment journey.